Duguid A (2011) Wetlands of the Great Artesian Basin Water Control District (Northern Territory). Technical Report No. 13/2011A. Northern Territory Government Department of Natural Resources, Environment, the Arts and Sport. Alice Springs.
Love, AJ, Wohling, D, Fulton, S, Rousseau-Gueutin, P and De Ritter, S (2013) Allocating Water and Maintaining Springs in the Great Artesian Basin, Volume II: Groundwater Recharge, Hydrodynamics and Hydrochemistry of the Western Great Artesian Basin, National Water Commission, Canberra.
Wohling, D, Keppel, M, Fulton, S, Costar, A, Sampson, L and Berens, V (2013) Australian Government Initiative On Coal Seam Gas And Large Coal Mining Arckaringa Basin And Pedirka Basin Groundwater Assessment Projects. Department of Environment, Water and Natural Resources, Report No.: DEWNR 2013/11.
Last updated:
5 January 2018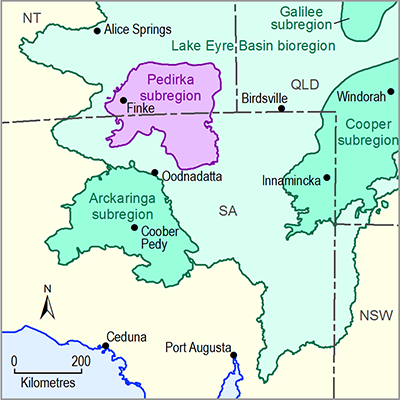 Product Finalisation date
ASSESSMENT