Doherty J and Welter D (2010) A short exploration of structural noise, Water Resources Research 46, W05525.
Karim F, Viney NR, Wang B, Peeters LJM, Zhang YQ, Marvanek SP, Shi X, Yang A and Buettikofer H (2018) Surface water numerical modelling for the Galilee subregion. Product 2.6.1 for the Galilee subregion from the Lake Eyre Basin Bioregional Assessment. Department of the Environment and Energy, Bureau of Meteorology, CSIRO and Geoscience Australia, Australia. http://data.bioregionalassessments.gov.au/product/LEB/GAL/2.6.1.
Plischke E, Borgonovo E and Smith CL (2013) Global sensitivity measures from given data. European Journal of Operational Research 226, 536–550.
Last updated:
6 December 2018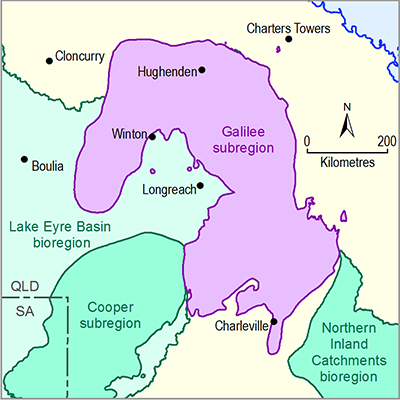 Product Finalisation date
ASSESSMENT