Madsen H (2000) Automatic calibration of a conceptual rainfall–runoff model using multiple objectives. Journal of Hydrology 235 (3–4), 276–288.
Santos (no date) Ask us. Viewed 19 January 2017, https://narrabrigasproject.com.au/ask-us/.
Schlumberger (2012) Namoi Catchment Water Study independent expert, final study report. Rep No. 50371/P4-R2. Prepared for Department of Trade and Investment, Regional Infrastructures and Services, Orange, NSW. Viewed 24 November 2016, http://archive.lls.nsw.gov.au/__data/assets/pdf_file/0006/526353/archive_NCWS_Phase-4-Final-report.pdf.
Viney N (2016) Surface water modelling. Submethodology M06 from the Bioregional Assessment Technical Programme. Department of the Environment and Energy, Bureau of Meteorology, CSIRO and Geoscience Australia, Australia.
Last updated:
6 December 2018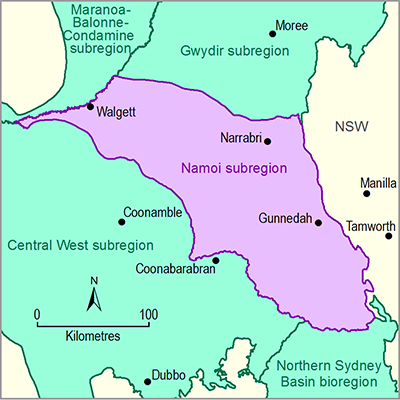 Product Finalisation date
ASSESSMENT