Coal was first discovered in the Gunnedah region in 1877 and the Centenary (Preston) Colliery commenced production of coal in 1889. Coal production increased in the 1890s with the opening of the Gunnedah and Black Jack Collieries. Coal mining in the Namoi subregion has consisted of three small scale operations (Vickery, Preston and Gunnedah) around the Gunnedah area until a few decades ago (NSW Department of Mineral Resources, 2002). As the demand for coal has increased over the past decade, mining activity in the subregion has increased.
Figure 8 shows the location of coal tenements, and operating and historical (closed) coal mines in the Namoi subregion. There are currently six operating coal mines in the Namoi subregion. Five of these are open-cut (Boggabri, Tarrawonga, Rocglen, Werris Creek and Sunnyside) and the sixth is an underground mine (Narrabri). Three mines in the Namoi subregion have closed: Canyon (2000 to 2009), Gunnedah Colliery Underground Mine (closed in 2000) and Preston Extended (closed in 1998). The Vickery Coal Mine originally operated from 1986 to 1998, was reopened in 2008 and closed again in 2012, however it was recently given approval to be reopened. The Vickery Coal Mine is discussed further in Section 1.2.3 .
Figure 8 shows that most operating and historical coal mines in the subregion are clustered in two groups in the eastern part of the subregion and many of these mines have adjoining tenement boundaries.
Figure 8 Location of coal tenements and operating and historical (closed) mines in the Namoi subregion
Source data: OZMIN database, current as of December 2012 (Geoscience Australia, 2013) and NSW Government
Table 3 provides a list of the active coal mining operations in the Namoi subregion and summarises details about each. The current expected life of the coal mines ranges from 5 to 60 years. At the end of mining, the final voids are expected to reach depths of between 50 and 380 m below surface.
Table 3 Summary of operating coal mines in the Namoi subregion



Site name and mining lease (ML) number

Mining methods

Operator

Location

Expected final depth (mAHD)

JORC compliant Resourcea

Expected mine life

Annual production (Mt) (FY 2013–14)b

Boggabri CL 368

Open-cut

Idemitsu

17 km north-east of Boggabri

285

210 Mt mineable reserves

2006–2033

3.7 (in 2012)c

Narrabri North ML 1609

Underground (longwall mining)

Whitehaven Coal and Upper Horn Investments, J Power, EDF Trading, Daewoo, Kores

28 km south of Narrabri

East 160–180 West 380

Narrabri North 740 Mt resources, Narrabri North 133 Mt marketable reservesd

2010–2040

5.66 ROM coal

5.25 saleable coal

Rocglen (Belmont) ML 1620

Open-cut

Whitehaven Coal

28 km north of Gunnedah

100

13 Mt resources, 4.4 Mt marketable reservesd

2008–2016

1.32 ROM coal

0.84 saleable coal

Sunnyside ML 1624

Open-cut

Whitehaven Coal

15 km west of Gunnedah

100

NA – not operating

2008–2013

NA – not operating

Tarrawonga ML 1579

Open-cut

Whitehaven Coal and Idemitsu

16 km north-east of Boggabri

180

82 Mt resources, 41 Mt marketable reservesd

2006–2017

2.19 ROM coal

1.91 saleable coal

Werris Creek ML 1563

Open-cut

Whitehaven Coal

4 km south of Werris Creek

~190

25 Mt resources, 18 Mt marketable reservesd

2005–2025

2.36 ROM coal

2.31 saleable coal
aJoint Ore Reserves Committee
NA means 'data not available'; ROM = run of mine
Full company names are: Daewoo Group (Daewoo), EDF Trading Limited (EDF Trading), Idemitsu Australia Resources Pty Ltd (Idemitsu), J Power Electric Power Development Co., Ltd (J Power), Kores Corp. (Kores), Upper Horn Investments Pty Ltd (Upper Horn Investments), Whitehaven Coal Limited (Whitehaven Coal)
Last updated:
5 January 2018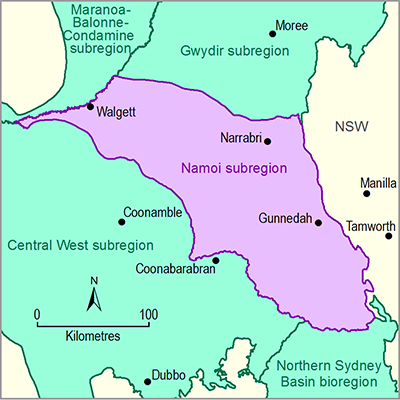 Product Finalisation date
ASSESSMENT