The ambreCTL Project (CTL meaning coal-to-liquids) is a proposed open-cut coal mine near Felton, approximately 30 km southwest of Toowoomba. The amberCTL project has been proposed by Ambre CTL (Felton) Limited (Ambre CTL Limited), a wholly owned subsidiary of Ambre Energy Limited. Ambre CTL Limited proposed Australia's first commercial-scale coal-to-liquids project at a 2000 ha site, referred to as the ambreCTL Project (or ambreCTL) (Ambre CTL Limited, 2011).
The project is expected to have a life span of 35 to 40 years and consist of a coal-to-liquids facility that will produce 940 million litres per year of zero-sulfur, low benzene unleaded petrol (Ambre CTL Limited, 2010, p. 4, 15) and 150 million litres per year of liquefied petroleum gas. Adjoining the CTL facility will be an 8 Mt/year open-cut coal mine (Ambre CTL Limited, 2011, p. 10). A proposed expansion to allow up to 3.8 Mt/year has also been planned. Coal from the lower Walloon Coal Measures will be mined using conventional truck and shovel open-cut processes while backfilling of the mine will be performed as mining progresses. A levée on the eastern side of the mine site will protect the pits from flooding and ensure properties upstream of the project will not be adversely impacted during flood events. A zero-liquid discharge facility and water recycling process will be designed to maximise reuse of water (Ambre CTL Limited, 2010, p. 21).
The project has replaced a previous proposal that was lodged with Queensland Government Environment and Heritage Protection as an EIS under the name of Felton Mine and a Dimethyl Ether Pilot Plant. This is now listed as 'withdrawn' and the revised project is cited as a replacement (Queensland Government EHP, 2012) although details of its current status and continuation are not clear. According to an online news report (The Australian, 2013), the Ambre Energy coal mine plan in the 'Felton Valley' will not go ahead although no further confirmation of this nor positive advancements in this project have been found.
Last updated:
5 January 2018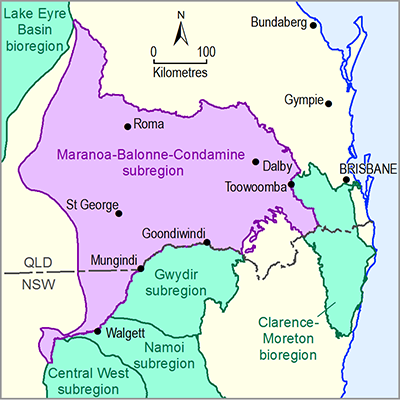 Product Finalisation date
ASSESSMENT