Carey SW (1934) Geological research in the Werrie Basin. University of Sydney. Viewed 8 August 2014, http://trove.nla.gov.au/work/9382253?q=+&sort=holdings+desc&_=1407203939923&versionId=15627542.
DIPNR (2003) Catchment management authority areas of operation boundaries. New South Wales Department of Infrastructure Planning and Natural Resources. Viewed 14 August 2014, http://www.nratlas.nsw.gov.au/wmc/custom/homepage/home.html.
NSW Government (2014) What's my region? Local land services website. Viewed 12 August 2014, http://www.lls.nsw.gov.au/our-regions/whats-my-region.
DMR (2002) Mineral and petroleum resources and potential, NSW Western Regional Assessments, Brigalow Belt South bioregion (Stage 2). NSW Department of Mineral Resources, Geological Survey of New South Wales. Project Number WRA/20, undertaken for the Resources and Conservation Assessment Council. Viewed 14 August 2014, http://www.epa.nsw.gov.au/resources/forestagreements/wra20.pdf.
Tadros NZ (1995) Sydney-Gunnedah Basin overview. In: Ward CR, Harrington HJ, Mallett CW and Beeston JW (eds) Geology of Australian coal basins – Geological Society of Australia Incorporated, Coral Group Special Publication 1, 163–176.
Last updated:
18 January 2019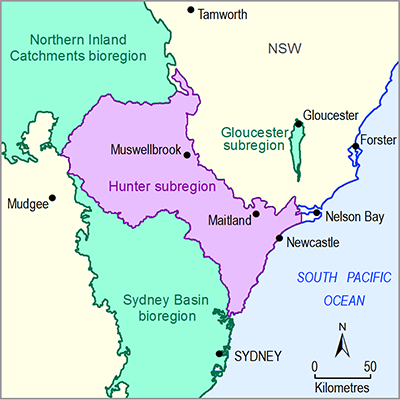 Product Finalisation date
ASSESSMENT